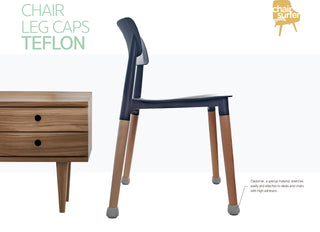 Premium products that will VANISH your headaches
If you had already been using chair caps out in the market, then you have probably already experienced…
✓ Felt pads falling off after several uses
✓ Chair legs collecting all the hair in the house, dog and human
✓ Chairs starting to make skidding noises again after several months
✓ And when trying to reinstall, not being able to completely remove sticky adhesives!
We just couldn't take rebuying and reinstalling new chair caps every month.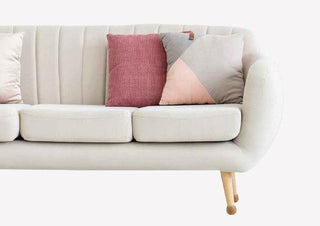 Chair Cap + Furniture Sliding Pad
Upon collaboration with our research lab in Korea, we created chair leg caps with improved sliding pads using state-of-the-art technology and the newest material available.
Our teflon and double felt pads are not only improved in silencing effects and glide, but we also use our proprietary technology to have the pads come up to the sides of the cap body making it last twice as long.
You won't have to deal with pads that easily fall off or worn off, and the plastic body starting to leave scratches again on your precious floors!
Chair Surfer Brand
We think a good rest should start with tranquility- with silence, comfort, and convenience- and we want to give you just that in your home improvement & care, starting with furniture that can recuperate you from fatigue. A chair.
From design to delivery- Chair Surfer focuses on delivering utmost convenience and comfort to help you fully relax at home.
We focus on people, their loved ones, and what home can do to better their lives. We protect and take care of your home so that you don't have to do the worrying yourself. Leave that up to us.
Now, with us you can make your home a place to completely relax and rest, not a time consumption and a burden.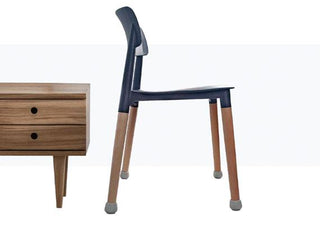 Design
Our product design starts with noticing small things around the house. That annoying screeching of your chair, how you sigh when you see dents on your floorboards, your rugs getting wrinkly when you move furniture, and even the smallest dust particles that gather around your floor waiting to tickle your nose. Effortlessly, we want all your problems at home to be gone- at least those that are related to moving your furniture- especially your chair.
By making your experience at home smooth and undisturbed, all you have left to do is to focus on spending your precious time with your loved ones to make precious memories together at your private place.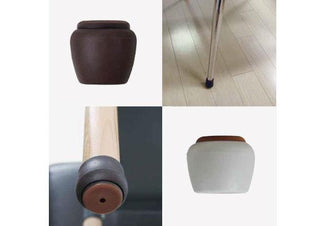 Technology
At Chair Surfer, we take the entire production under our wings. From design to distribution, we're involved every step of the way. With the help of our research lab in Korea, we continue to bring the best home improvement products to you while looking for ways to enhance your experience even further. Together, we bring you premium products at an affordable price, because anyone deserves to enjoy their time to the fullest.